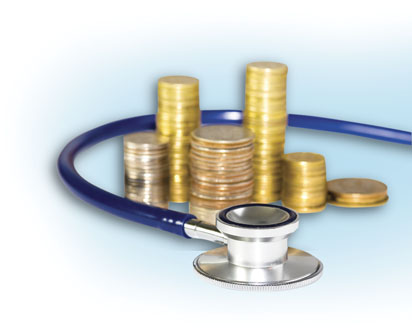 Last December, a consumer watchdog group questioned the legality of advertising medical devices on YouTube, and called on regulators to crack down on such promotions. The videos tout the benefits of the devices but do not mention the risks, according to the group, in contravention of US Food and Drug Administration rules requiring a balanced picture of benefits and risks.
The FDA has also been panned (again) for its expedited 510(k) medical device review process designed to promote innovation. A breast cancer patient whose doctor recommended brachytherapy using the MammoSite system was "shocked" to discover that the device was still experimental. Although it has since been used in about 45,000 cases, MammoSite was given expedited clearance on the basis of a study involving only 25 women.
Neither the study nor the FDA approval process addressed MammoSite's effectiveness against breast cancer. There appears to be still no conclusive proof that brachytherapy works as well as conventional radiation for the breast, but one hospital that has used MammoSite to treat 600 patients so far said breast cancer recurred in only three of them, a result better than would have been expected with standard radiation therapy.
Critics contend that the public might misinterpret FDA approval to mean that a device is indeed medically effective. A national study of MammoSite's effectiveness is underway but could take decades to conclude whether it is better than conventional radiation.
The 501(k) process has become "a barrier to evidence development," one analyst told HealthLeaders writer Reed Abelson, but its defenders argue that it provides patients with the opportunity to choose promising alternatives.
Among those promising alternatives is the genomic test for diagnosis of predisposition to disease. A group of concerned scientists in the UK who think such tests may be inaccurate and even harmful has asked the British government to tighten regulation. The group's objections include:
The tests do not determine the implications of their own findings,
The pin-prick blood tests required for some tests could be invalidated by contamination with other body fluids, and
The integrity of body fluids sent in the mail could be affected by temperature and other factors.
Innovation is also under attack on ethical, scientific, and financial grounds. Citing the case of CT scans, which "have never been proved in large medical studies to be better than older or cheaper tests [and] expose patients to … a small but real cancer risk," Alex Berenson and Reed Abelson wrote in a New York Times article in June 2008 that "A faith in innovation, often driven by financial incentives, encourages American doctors and hospitals to adopt new technologies even without proof that they work better than older techniques."
Whether that assertion is true or not, how is proof to be obtained before a technology is sufficiently widely adopted to enable scientifically valid and reliable evaluation? There is a prima facie case in favor of the hypothesis that CT angiography is better than conventional angiography in the images alone: When primary-care doctors see CT images, one cardiologist told the reporters, "they become true believers." "The scans sort of sell themselves," said one primary-care doctor.
Some detractors admit that improved future versions of CT could "revolutionize the treatment of heart disease," but for now, the CT angiogram is "a great technology searching for a great application," as one expert put it.
The reporters wrote a fairly well researched and balanced piece, but in our view they overstate the claim that profit drives "faith" in innovation, underestimate physicians' desire to practice better medicine and deliver better healthcare, and fail to put the issue fully into the context of paradigmatic change in the business and practice of healthcare.
In contrast, an IEEE and National Institute of Standards and Technology (NIST) conference in 2007 on Economic Strategy for Health Care through Standards and Technologies did just that. The conference conclusions:
The current state of healthcare expenditure is neither sustainable nor commensurate with lower costs and improved quality.
Current economic models and research strategies are not sufficient to provide for the development of new diagnostic, therapeutic or preventative approaches; the diagnostic testing required for reversing the increasing trend of health spending; and meeting expectations for quality of life.
A paradigm shift in health care delivery is only possible with implementation of biological and information technologies and appropriate standards.
The implementation of these technologies and standards requires a long-term economic strategy that facilitates identification and implementation of the most promising and necessary technologies and their validation and standardization requirements.
Research and academic expenditures for ground-breaking, government-supported, scientific studies need to be supported by long-term economic strategy.
A national process for developing a long-term economic strategy should be developed and involve all healthcare stakeholders.
The conference called for a shift to personalized healthcare delivery at the molecular level, but noted that a shift of such magnitude could be achieved only through the integration of breakthrough technologies into current best practices. In particular, we must develop HIT that reduces the "staggering" volumes of molecular-level data into simple hypotheses about health and disease.
There is no doubt that imaging technologies add to the healthcare bill. All we ask is that discussion of remedies is made in light of the broader context of accelerating change, as presented at the IEEE conference and frequently urged in our own commentaries.